Logo Design and Brand Development
Create a branding identity for your business that reflects your goals and ambitions. 
Do you need a new brand identity?
You may be a new company just starting out on your business journey or an existing company whose branding is dated and no longer reflects your ambitions. We can work with you to create a vibrant brand identity that will help you promote your business.
The branding experience – from £450
1. Research
Discovery call
Research and concept development
Presentation of 3 design options
Two rounds of design revisions
2. Branding board development
Primary Logo
Sub Logos
Fonts
Colour Palette
Brand graphics
3. Preparation & delivery of original, high quality .jpg & .png files
Includes brand style guide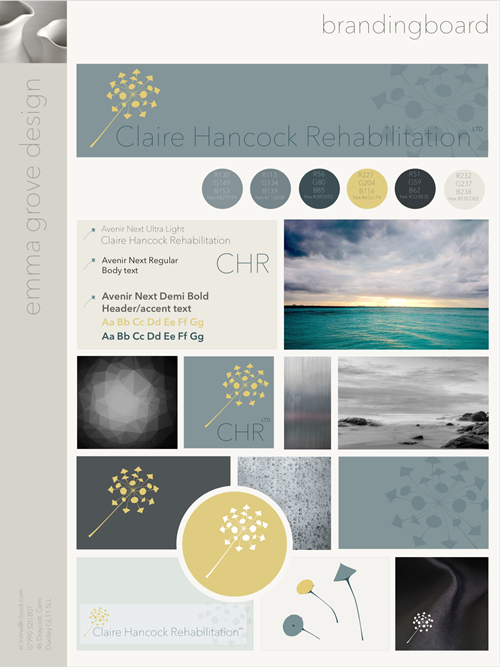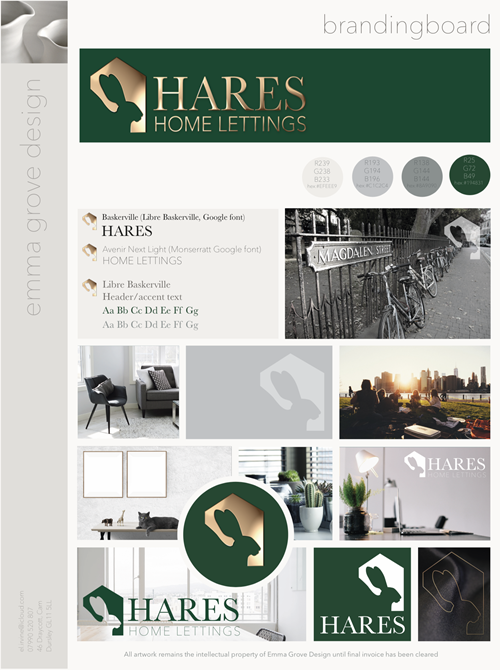 Creative, knowledgeable, personal approach
If possible we like to meet with you to get a full picture of your business and future direction to determine how your brand identity needs to reflect your aims. Branding can not only incorporate a logo but headed paper, leaflets, and other promotional goods such as clothing or car wraps. At the outset we determine the uses of the graphics as certain mediums require different considerations. A branding board can be created to display your chosen logo and colour scheme so you can keep consistency across everything you do.
What our customers have to say
"Great service. Clear, thorough and helpful. Were able to deliver the brief of what we needed really well. Friendly and really nice to deal with too, would recommend."
The Cotswold DJ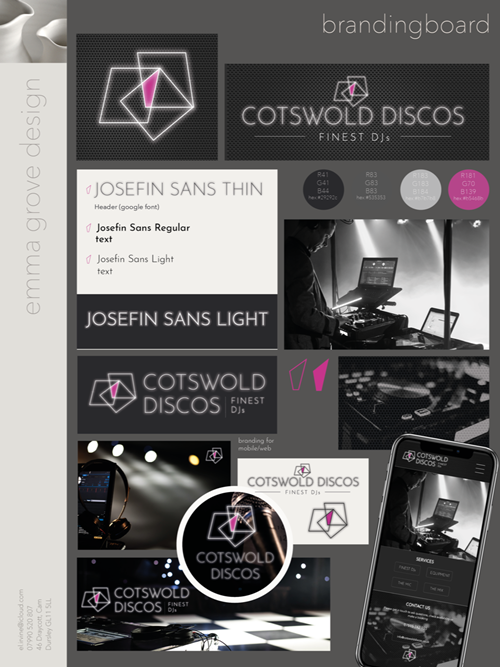 Book a FREE consultation
A face to face meeting is often the best way for us to understand your business and what you need your website to do.
We are happy to meet with you to go through your requirements and use this information to provide you with a fixed price quote.
Contact us to arrange a consultation.
Privacy
At The Digital Grapevine we take your privacy seriously and will only use your personal information to administer your account and to provide the products and services you have requested from us.
Read our full Privacy Policy.