Our Story
Clear, honest and professional
Having worked for software houses, website design and marketing companies over the last decade we decided to form The Digital Grapevine.  It was important to us to create a company that reflects our values and goals. Since launching we have built our company around our commitment to excellent customer service with a straightforward, honest approach.
We are proud of our track record helping charities and small businesses create a valuable web presence. Where possible we like to meet our clients to get to know them and their business. We have an ever expanding client base in Thornbury and Gloucestershire but have clients all over the UK, including Birmingham and Derby.
We have a great client network which means we can put different clients in touch with each other to help all our businesses thrive. Don't just take our word for it, we are more than happy to provide references and testimonials from our happy customers.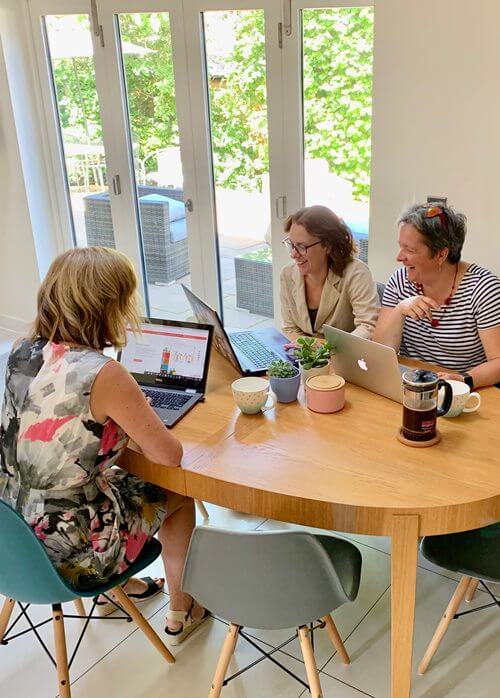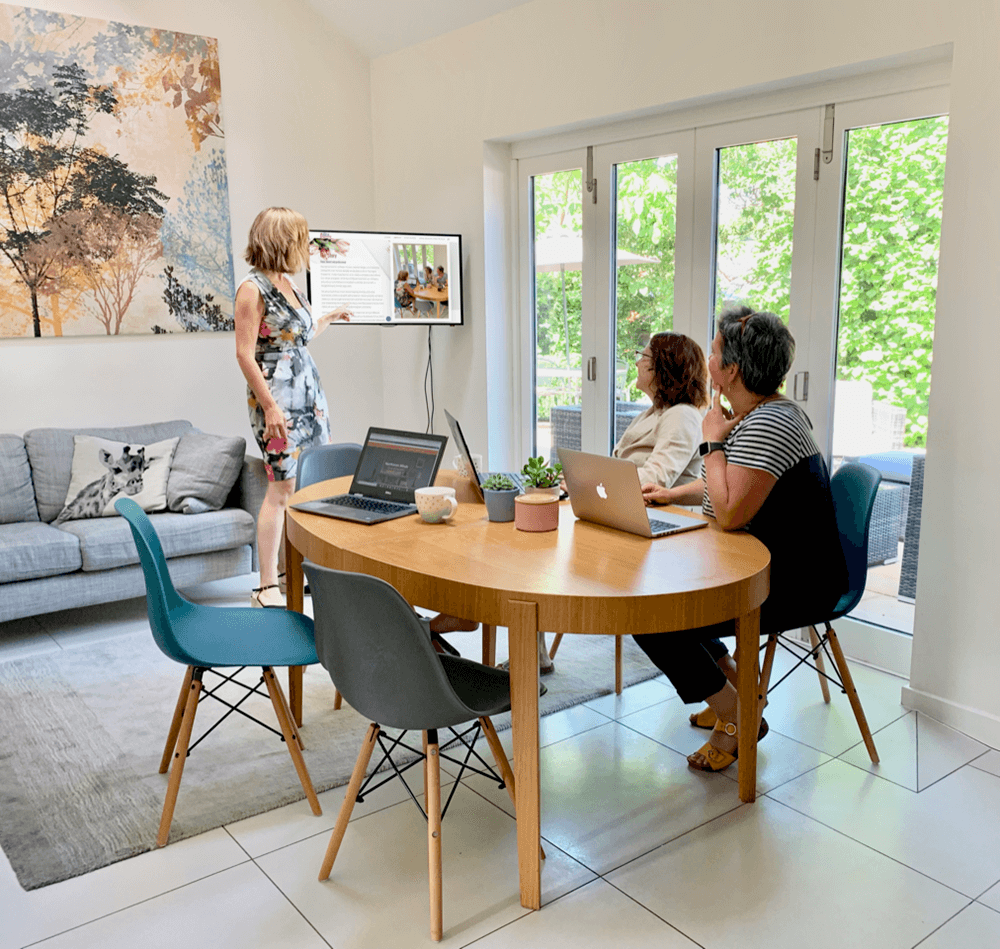 Our founders
Laura Hunter
Laura is a specialist in requirements analysis and website development. She started her IT career as a programmer before moving into Business Analysis and Test Management. With 20 years experience in the IT arena she is both technical and business minded.
Claire Chappell
Claire is a copywriter specialising in creating website content. She loves helping our clients communicate effectively with their customers.  She gained her experience within the communications department of a large financial company and time spent rating web pages for search engines. 
Our partners
Emma Irvine
Emma specialises in company branding, document design and layout and marketing materials. She focusses on Mac based design work, assisting businesses and organisations with creative input into their graphic identity.
Anna Webb
Anna is a talented photographer who can take gorgeous images to make your website and communications really shine.
Refresh IT
Refresh IT provide our clients with website hosting and IT services. They have a dedicated IT helpdesk based in Yate, Bristol, staffed with IT experts.
Website Design & Build
We combine copywriting and website design to create responsive WordPress websites to attract your target audience.
Copywriting
We can help you find the right words to create website content that really speaks to your users.
Logos & Branding
We can create an effective logo and branding for your business that compliments your other digital marketing activities.