Equiptest – Using blog posts to increase website traffic, search engine ranking and most importantly, leads!
We often talk to our clients about the importance of creating regular website content to promote their website and business. Blog posts can be a valuable tool in reaching your potential customers. They show you are active and engaged in your business. Content can be used to demonstrate your expertise and highlight how you make a difference to your clients. All this and they provide search engines with more pages to index. 
This is all great stuff but it does take time and dedication and not all companies have the capacity to keep it up. We have all seen websites with blog or news pages that are empty or very out of date. That's why we offer our clients a blog writing service. We make it our priority to write and create content for our clients so they don't have to worry about it. This is a collaborative process with ideas flowing between us.. We write about company news, trending issues and use monthly website stats to understand what is popular with users. 
One of the companies we help in this way is Equiptest, an electrical testing company based in Bristol. In this post we will explain how we utilised regular content updates to  increase their website traffic, improve their search engine ranking and gain more customers.
Equiptest – Their Requirements
When we rebuilt their website in 2018 Equiptest wanted to reach more potential customers. They offer a wide range of services including PAT testing and fixed wire testing, both of which have a large number of providers. They wanted to be found more easily for these services and also for the more specialist testing they provide. Like all businesses they just wanted more customers.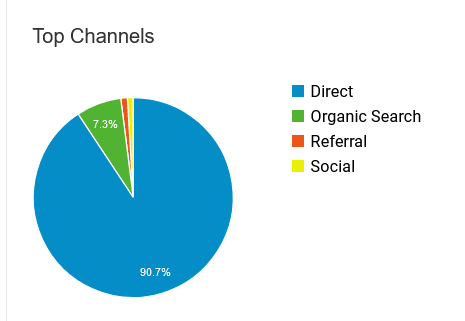 90% of their website traffic in the first month of the website being live came to the website directly. Only 7.3% of the traffic resulted from organic search, or in other words search engines. So, people who already knew about the company, or had found out about the website from another source, were accessing the website, but it's traffic from search engines and social media was low. The total number of users accessing the website was around 800 a month.
How we created content to increase traffic
Therefore we needed to increase the amount of organic traffic whilst also providing  website content that was useful and informative. We created a plan to write monthly blog posts focusing on the different services the company provides, to start building up a more robust web presence.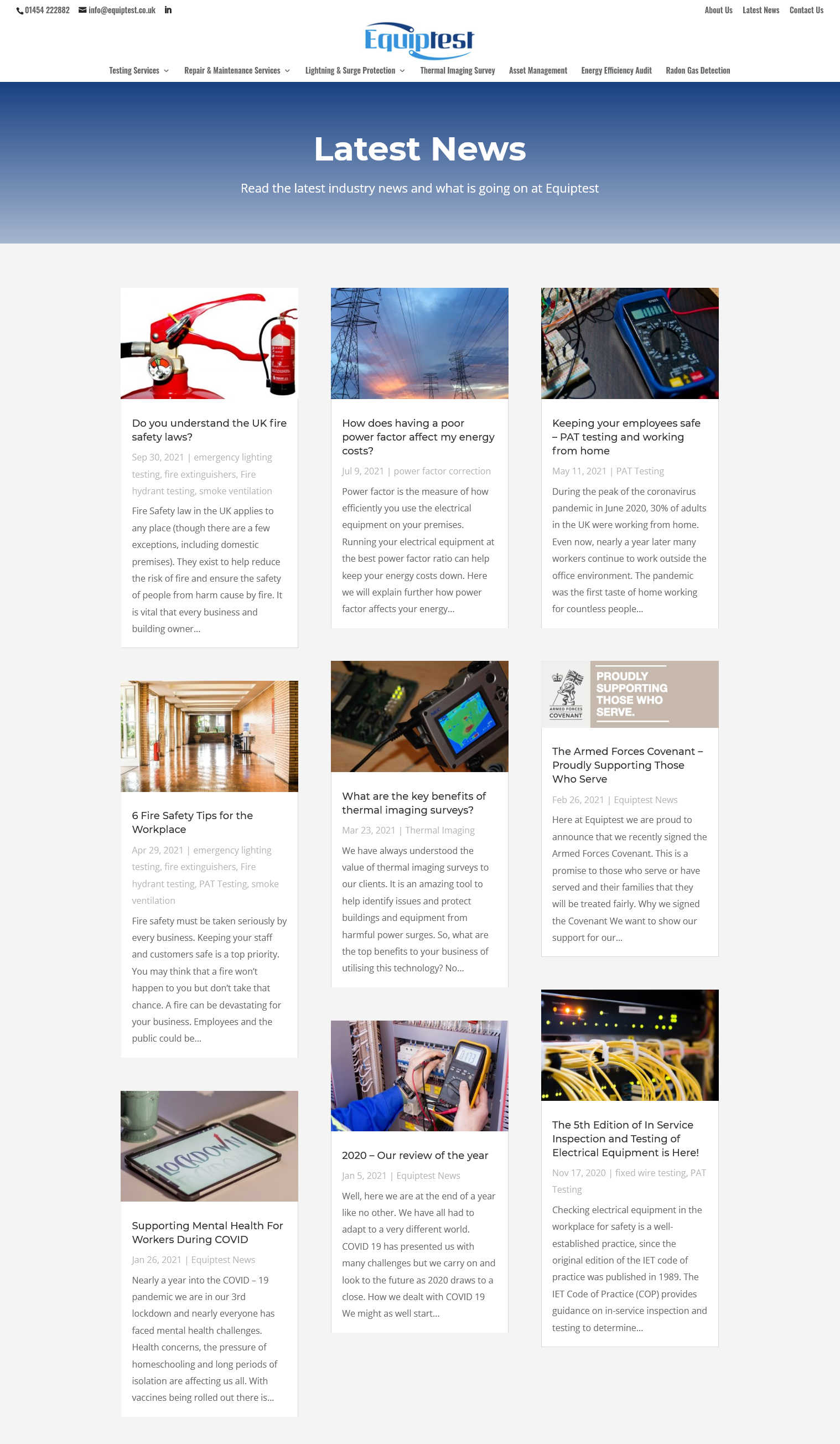 We focussed on the data provided by Google Analytics to discover the content that was resonating with users and the most popular search queries. We also aimed to have a good mix of content, writing about all the different services the company provided, from thermal imaging to PAT testing for landlords. We thought carefully about the headlines we used and how to craft the content to appeal to different types of users. Some posts are more technical and detailed whereas others appeal to more general business owners. If there were changes in regulations, such as fire safety, we would write about this to provide helpful content to users. 
Over the next couple of years we built up a great bank of articles, explaining why certain services were needed and how Equiptest could make a difference. Articles included Everything you need to know about fixed wire testing, All you need to know about smoke vent maintenance and Lightning Protection – What it is and why you need it! 
We also shared all the posts to the company LinkedIn page to help it reach a larger audience of business owners.
The company no longer needed to worry about getting round to updating the website. We were responsible for ensuring that there was always useful and relevant content to read. 
The results
Before looking at the results it is important to bear in mind that this process is not a "quick fix". It takes time and dedication to research and write relevant posts and time is needed for the content to gain traction and popularity. However, the rewards for this perseverance can be great.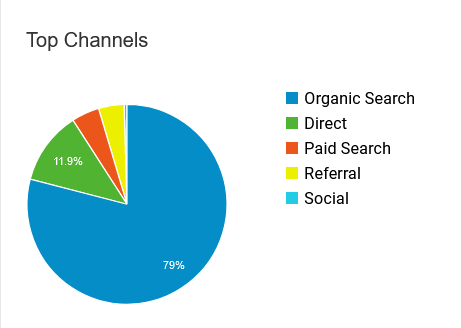 Over the next couple of years the website saw an increase in traffic. Certain articles made a real impact, long after they were written.
Increase in traffic and organic traffic
By September 2021 the website was in a much better position. Organic traffic is now the biggest traffic channel by a long way, with 80% of the traffic and the website regularly gets over 2500 visits a month.
Improved ranking in search results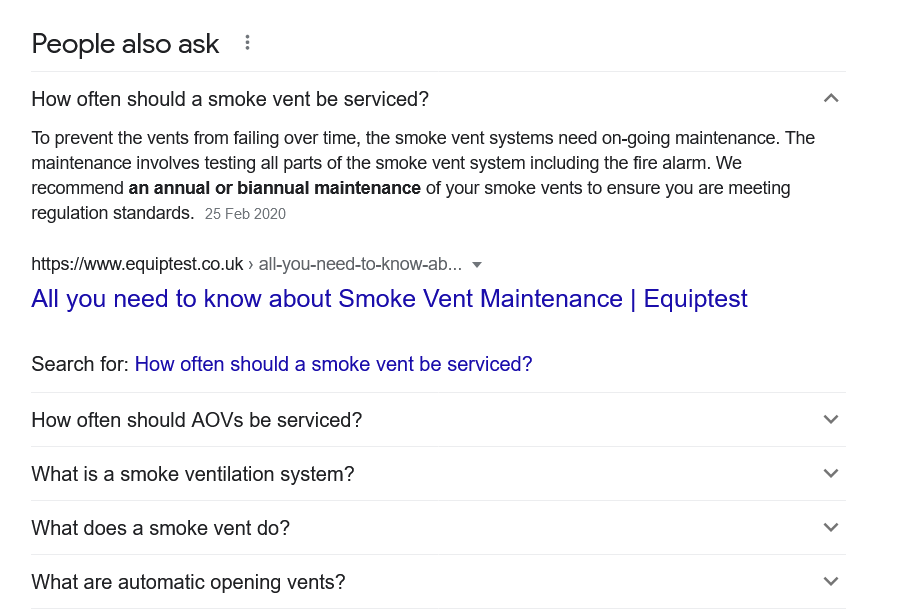 The blog posts rank well on Google Search. The fixed wire testing post ranks 4th for the search "fixed wire testing". Lightning protection posts are on the first page. The blog post for smoke vent maintenance is the top result on Google for that search term and also features in the "People also ask" section of the search results which helps increase clicks.
 This helps improves the visibility of the company to potential clients. 
More enquiries and customers
All this is great progress but ultimately a company wants increased business and revenue from any kind of promotional activity. There is no point being top of a Google search if the phone doesn't ring and people don't send enquiry forms. The most pleasing part of this process is that Equiptest have seen an increase in leads for all their services because of this content creation.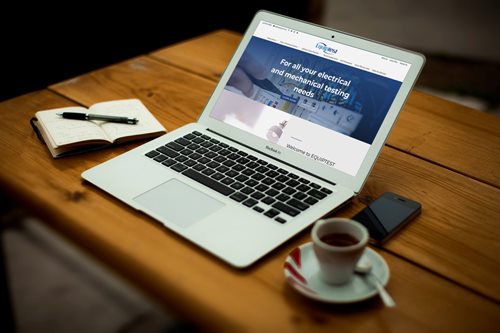 Equiptest feedback
We have seen more leads though Google without a doubt, across all services and we average 2 new clients a week from this, also we had a few leads through LinkedIn which have been successful.
We can help you
If you have an empty blog page that you know you should be updating we can help. Regular, useful, informative content has so many benefits. It helps increase traffic and search rankings but most importantly it provides useful information to potential customers and can help generate more leads for your business. 
Get In Touch to find out more.