A website for Turnberrie's Community Centre, Thornbury.
Community centres are important hubs in any town,  as they give people the chance to socialise, learn and access services. We are lucky that in Thornbury we have a large, modern, fully accessible centre, providing important services to the community.
Community centres:
Unite communities – connect people from all walks of life.
Combat loneliness – provide a vital place to visit for older members of the community, or people who feel isolated from those around them.
Impact the lives of younger people – provide a safe place for young people to take part in activities.
Promote healthy living – offering fitness classes.
Encourage creativity and culture – offering arts and crafts classes.
Offer educational opportunities – Community centres offer educational and developmental opportunities, such as dance classes.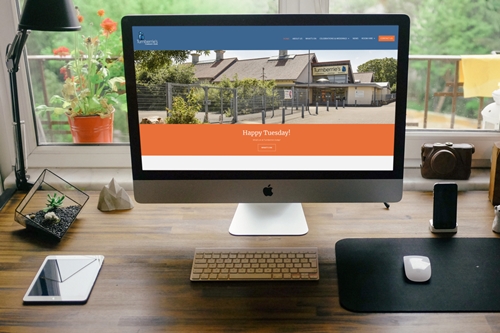 New website for Turnberries
We were asked to build a new website for Turnberrie's Thornbury. They wanted the website to provide a guide to what's on at the centre, alongside details about rooms available to hire.
The key features of the website are:
A timetable of activities that is easy to update by Turnberries' staff.
Interactive map of rooms available to hire.
Room booking enquiry contact form.
A feed of the latest news, that is easy to update by Turnberries' staff.
Do you need a community centre website?
A Community Centre Website should be the centre point of all your marketing communication. If your site is outdated or difficult to maintain, get in touch for a chat about how we can help.
We offer a free 30 minute consultation over a coffee (or Zoom, if that is preferable).