5 Reasons Why You Shouldn't Create Your Own Website.
 If you need a new website for your business it is easy to be lured in with offers from companies claiming they can build a website for as little as £1.
However your website is a fundamental keystone of your marketing and an incredibly important visual representation of your company. What does it say to your potential customers if your website looks amateur and homemade?
As with lots of other things in life, we can do them ourselves, but does that produce the best result? So, why should you hire a website designer?
You will save time and money in the long run
Often the reason people decide to try and build their own website is cost, especially if you are a start up business and expenses are already high. However for most businesses your website is your "shopfront". It will be one of the key ways that potential customers interact with your business..
Of course you can use a service that provides a basic website but unless you are skilled in this area and have great creative flair you are unlikely to create a stunning website.  Often people have tried to create their own website only to be disappointed in the results, needing to hire a professional in the end anyway.  You can save time and money by getting it right the first time. 
You find it harder to view your business objectively 
You are the experts at running your business. You know your products or services inside out. That does not mean you are the best person to create your website. The language you use everyday may not make sense to the average user, or you may think a level of detail is required that may not be needed on the website.
Knowing your target audience, what language they speak and how they communicate is key. A website is not just a list of all your services and products, it needs to address the pain points of your potential customers and demonstrate clearly why a user should pick you. A web design team that includes a copywriter can give you a fresh pair of eyes to help effectively communicate with your customers. 
You could lose credibility 
Nowadays and, especially at the moment, your website is the first impression you make on a potential customer. An unprofessional website could hurt your business. With so much choice people take a matter of seconds to decide whether to click away or stay. You need to make those precious few seconds count. It's important to draw the user in, immediately address their issues and keep them engaged. An experienced web design team will know how to do that effectively.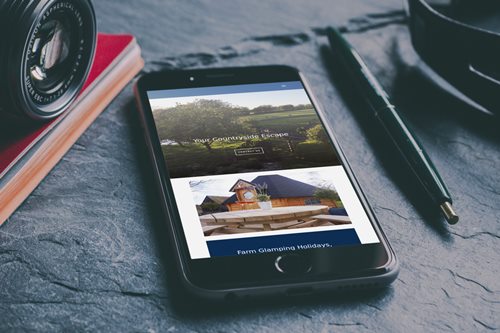 You are not a web design expert
A great website design should look incredible whilst still offering all the functionality required. If you are trying to build your own website with a DIY website builder you are able to add all sorts of functionality. That doesn't mean you should throw it all in! We have seen websites with all manner of design elements that don't go together!  Experts will design a website that creates a great user experience. They understand the importance of a clear navigation, consistent and well placed Calls To Action and the use of contact forms. There is a skill in understanding and implementing the right functionality within a beautifully designed website. 
You wouldn't take on other jobs within your business that you aren't experienced in. Your website should be no different.
You won't get much support
If you go for the DIY option you won't have any support going forward. If your website hits a problem or it needs to be updated for security you may struggle. You could spend endless time googling problems and trying to fix it and that isn't the most valuable use of your time.
Most of our clients take advantage of our ongoing support package which means we update the website and keep it secure. We are also available when any problems occur and can help develop the website in the future as a business grows. We understand our clients business and goals and support them to help keep their websites relevant and effective.
Invest in a great website
The key message here is that your website is such an important part of your business, you need to invest in it. Don't try to do an OK job to save money as it will damage your brand and your company in the long run.
We understand how a website needs to look and flow to attract potential customers. As a team including a web developer, graphic designer and copywriter we can combine all our skills to create a website that creates a brilliant impression on your target audience.
If you want us to help you build your business website, book a free online consultation or get in touch for a call back.