If you are a business owner, you might be wondering if having a website is really necessary. After all, you may already have a physical location, social media accounts, and word-of-mouth referrals. Why invest in something that seems like an extra expense and hassle?
The answer is simple: having a website can benefit your business in many ways. A website can help you generate business, sales, leads and increase your brand value. Importantly, customers now expect businesses to have a website. Having a website;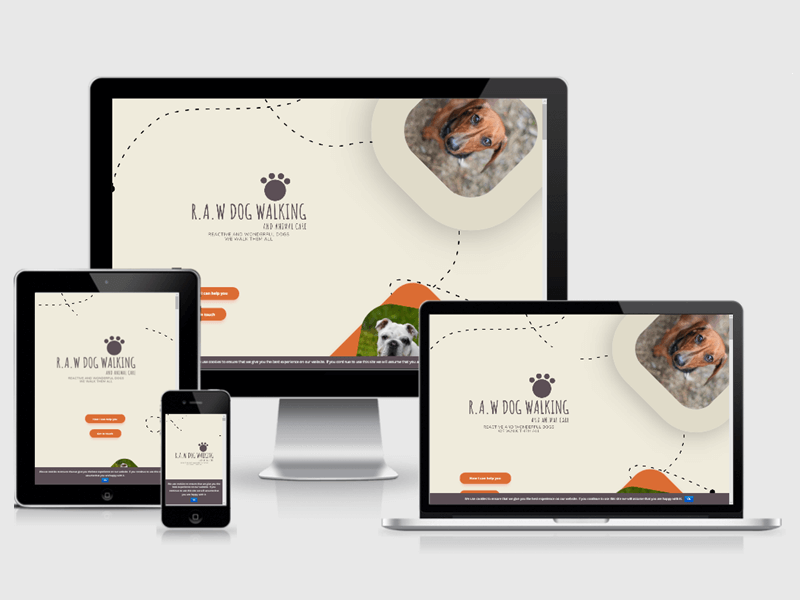 Increases your visibility and credibility
One of the main advantages of having a website is that it makes your business more visible and credible online. In an era of smartphones where more than 50% of mobile users identify a new business by browsing on their phones, not having a website could damage your business. According to a survey, 75% of internet consumers judge an organisation based on their website design. This can be especially important if you are a small business or independent professional.
In addition, having a website allows you to showcase your products or services, testimonials, awards, certifications, and other information that can boost your reputation and trustworthiness. It also helps you rank higher on search engines like Google or Bing, which can drive more traffic and leads to your business.
Don't forget that is likely all your competitors already have a website. If they are able to showcase themselves online and demonstrate their credibility that could give them the advantage.
Increases your accessibility
A website can be accessible 24/7, allowing customers and clients to access information about your business and contact you at any time. This can be especially important for businesses that operate outside of traditional office hours.
Expands your reach and market
Another benefit of having a website is that it expands your reach and market beyond your physical location. With a website, you can attract customers from different regions, countries, or even continents. You can also target specific audiences based on their demographics, interests, behaviours, or needs. For example, if you are selling organic skincare products, you can use keywords and content that appeal to people who are looking for natural alternatives to conventional cosmetics. A website also allows you to sell your products or services online through e-commerce platforms or payment gateways, which can increase your sales and revenue.
Enhances your communication and relationship with customers

A website can serve as a hub for all your online interactions with customers. You can use it to provide useful information such as FAQs. This is something that we do regularly. By answering these questions on our website we can easily direct clients there for more help and information.
You can provide detailed contact information such as phone numbers and email addresses. Location details such as maps and directions and opening and closing times. You can also use it to collect feedback (surveys/reviews), answer queries (chatbots/live chat) and offer support (tickets/helpdesk). A website is also a useful place to share updates with your current and potential customers through blogs.
We build WordPress websites that are easy to update. This means it is straightforward to keep the information on your website up to date and add news and blog posts when you can. All this information is valuable to your clients and shows that you are engaged in your business. By doing so, you can improve customer satisfaction and loyalty.
Provides cost effective marketing
A website can be a cost-effective way to market your business and reach a large audience. By investing in a well-designed website, you can reach potential customers and clients without the need for expensive advertising or marketing campaigns.
Gives valuable data about your customers
By analysing the Google Analytic data collected from your website you can gain valuable insights into their behaviour. You can see which pages they visit the most, how long they spend on the website, which products and services they are interested in. This information can help you make informed decisions about your business and improve your online marketing efforts. Find out more about the importance of analytics here. 5 Reasons why it's important to monitor website performance
Serves as a core marketing tool
There will always be new apps and social media platforms trending but websites still remain a core way for people to find out about businesses. Trends change, if your customers are on Instagram today, they may be on TikTok tomorrow or vice versa. As people switch from one app to the next, your website acts as an anchor to tie everything together. No matter what social media platform your customers migrate to, your website will always be in the same place, awaiting its customers. If you are looking for a new product or service the first thing you probably do is Google it and check out the web results. Usually the website is the FIRST IMPRESSION potential customers get of your business, it needs to impress.
Here to help
If you are ready to create a website for your business but don't know where to start don't worry we are here to help! We cater for all budgets and can help you flourish in the online world. Contact Us