How many of you have a blog page that is empty or very out of date?
When your website was created you had grand ideas about writing a blog post every month and were full of enthusiasm. But as you got busier and busier with your business the blog fell by the wayside. We are all guilty of this sometimes.
What should you write about?
The biggest stumbling block for many is, what to write about? When you can't even think of a topic the prospect of writing a blog becomes even more unappealing. Our infographic gives you some ideas to get you started.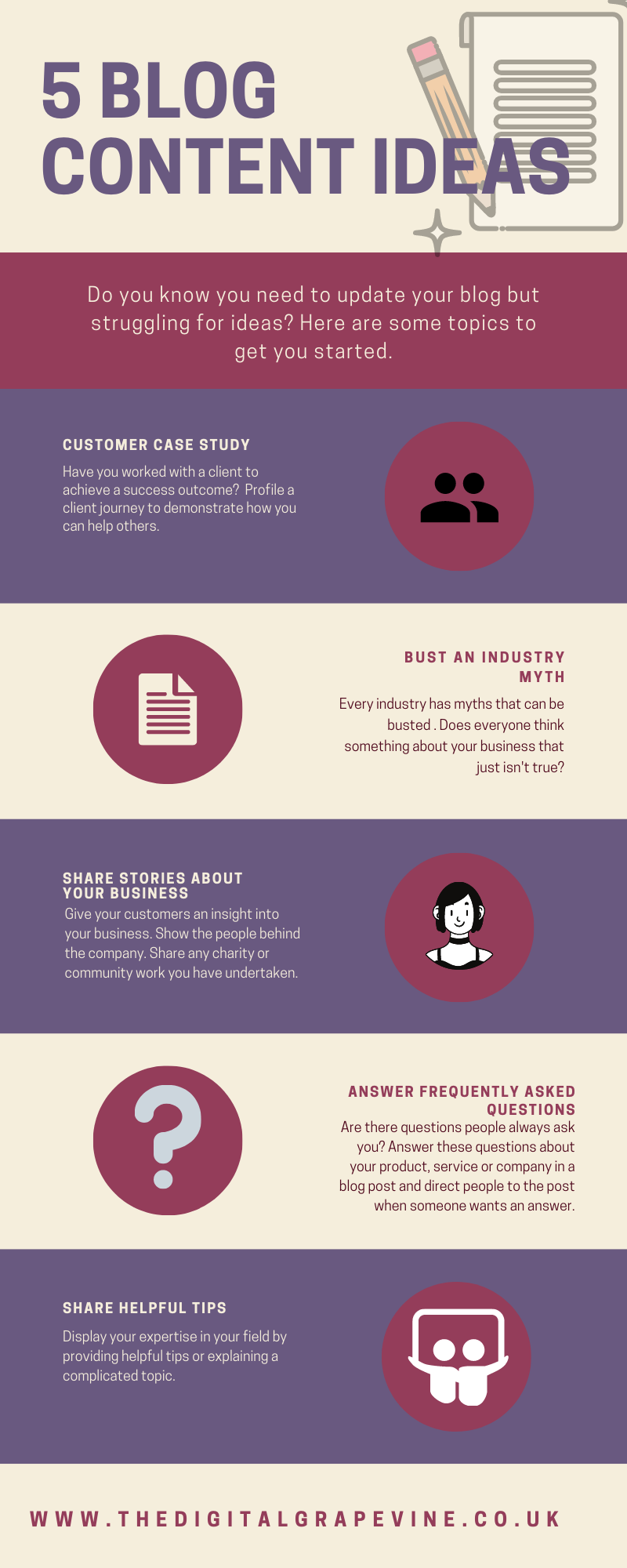 Why write a blog at all?
Blogs are a great way to share useful content with your audience. You can use blog posts to gain the trust of users, who are then more likely to purchase for you.
Consistent blog posts, that are genuinely informative, are not only useful to users but will help your SEO too. Share your posts through social media to drive more people back to your website to find out more.
Plan ahead
Making time to create blog posts will pay dividends in the future. Whenever you have an idea jot it down. WordPress websites have the facility to schedule in posts for the future. This means if inspiration strikes or you have some time to get writing you can write a few in one go and then schedule them to be published in the weeks and months ahead.  
Want some help?
We work with clients to write informative blog posts for their websites. If you need help writing content get in touch for further information.