Our Review of the year 2022 
This is our 6th review of the year and after the turmoil of the past two years it has been good to focus solely on the business this year, without having to home-school at the same time! This year we have been involved in interesting new projects with our local community and helped existing clients adapt and grow their websites. It has been so lovely to actually meet face to face with clients again and feel we are making a difference.
So what have we been up to this year?
Pre-school websites
We have always enjoyed working with local pre-schools. Having used them ourselves as parents we have a good understanding of what parents are looking for when choosing a pre-school and the kind of information that existing parents need to know. We have worked with a number of local pre-schools this year and hope to increase our reach in this area next year.
We also appreciate how pre-schools often have a tight budget so we have created a website package, especially for pre-schools.
Refreshing client websites
As the years pass our clients are growing and changing, just as we are. This year we have found many of our clients, who we built websites for 2-3 years ago, needed to make changes to reflect their progress and changing priorities. As a business evolves the website should too and we were happy to support our clients with this.
We helped Turnberries Community Centre revamp their website and worked with Deaf-initely Women to create a new look.
Lots of lovely new websites!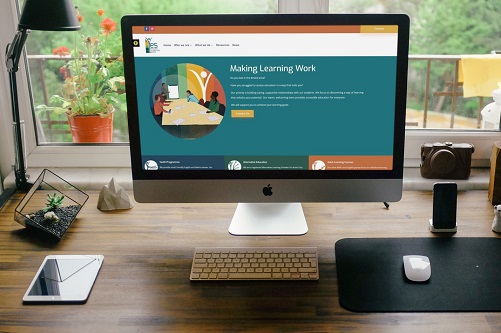 What we love is the variety of the work that we do. We are lucky to support such a range of different businesses and in the process of building a website we get to learn all about them. This year we have built websites for the Youth Education Service and a building company, among others. It's great to see these small business and charities thrive and be a small part in their journey.
We have found that even in an age of social media, having a website where you can showcase your work and demonstrate your credibility is a vital marketing tool.
You can see a snapshot of our latest work on our Portfolio.
The benefits of monitoring website performance
We often talk about the importance of  monitoring your website's performance. It is vital not to guess how users interact with your website but use actual data to guide you. Often what you think might be popular, isn't!
For one client we create comprehensive data reports every month to help them understand how people use their website. We can spot key trends in search queries and learn more about where their audience is coming from.  This data feeds into decisions about what blog posts to write and what content changes to make. We noticed, for example, that many users searched using dates, so we made content changes to include more useful dates. When we saw an increase in interest in one particular topic we wrote a blog post around it and it became a trending post. The popularity of this post drove more users to the website, but more importantly it resulted in an increase in enquiries to the business and improved the success of this service.
To be able to see how our work truly makes a difference to our clients give us a lot of job satisfaction and has been a highlight of this year. We look forward to building on this success next year. You can read more about our work in this area here.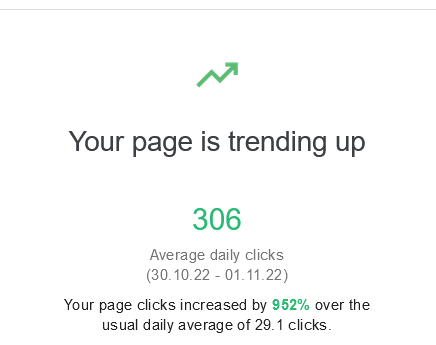 Meeting in person again!
It has been really lovely to be able to get out and meet clients and potential clients face to face this year. It is one element of our business that we have really missed in the past two years. To be able to sit with a potential client and really take the time to understand what they want is massively helpful. It also helps the client relationship develop when we can meet properly and have a chat!
We pride ourselves on really listening to our clients and focusing on what they want, rather than trying to sell them something they don't need!
We have also been excited to be able to meet up with some of our WordPress friends again this year and are looking forward to getting more involved in the community again next year.
2023!
Although the worst of the pandemic seems to be behind us there does still seem to be a lot of uncertainty in the world. We hope to be a helpful partner to people wanting to grow their businesses in 2023. We already have exciting projects to start in the New Year and we look forward to helping more companies next year.
As this year ends, we are as always thankful we have been able to maintain our business in tricky times and for the support of all our friends and family.
Who knows what 2023 will bring? Whatever happens we are ready to carry on running our business with our friendly, down to earth attitude!